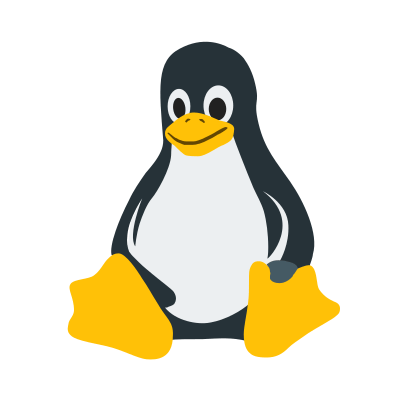 Automatically launch a program using the Autostart Manager in KDE Plasma 5
The following steps outline how to start a program or script automatically when launching KDE Plasma 5. Luckily, Plasma has an Autostart Manager module that makes this very simple.
First, search for autostart and click the result to launch the Autostart Manager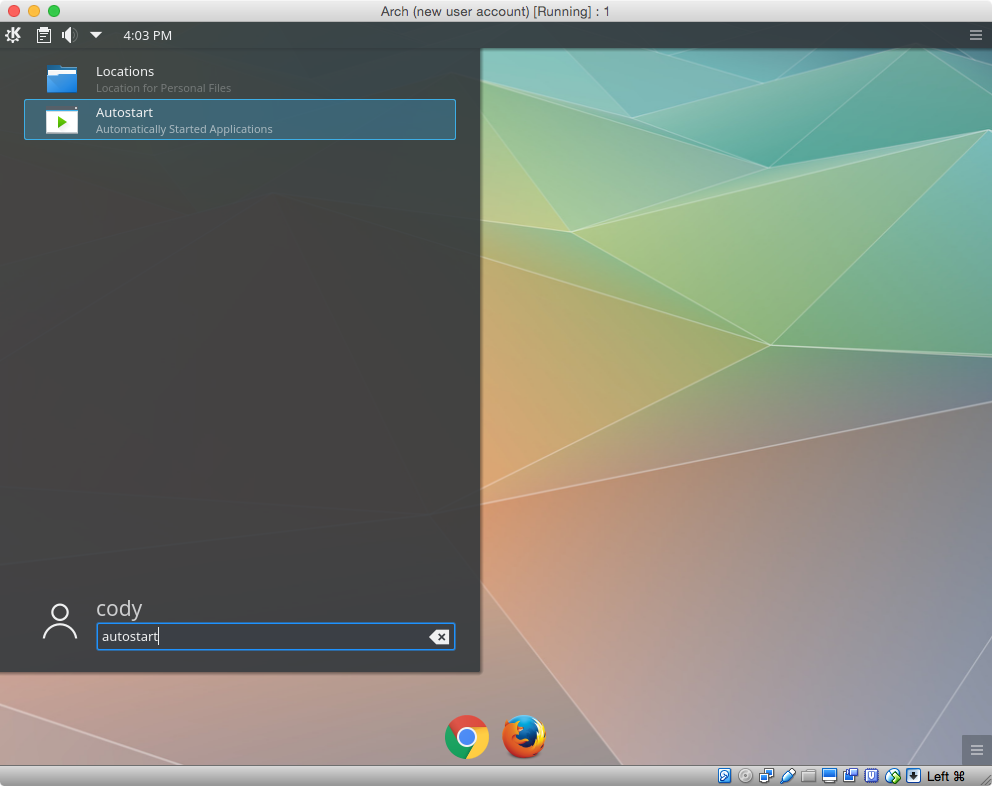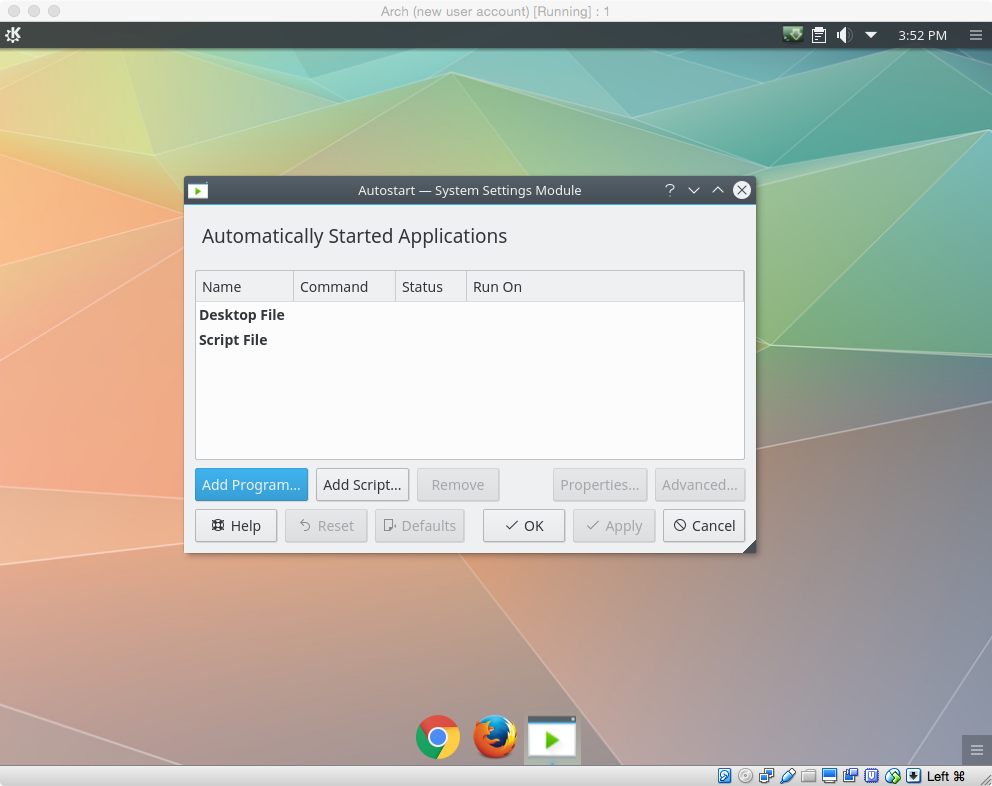 Click Add Program... and search for the program you would like to autostart and press enter. Alternatively, you can navigate the program tree.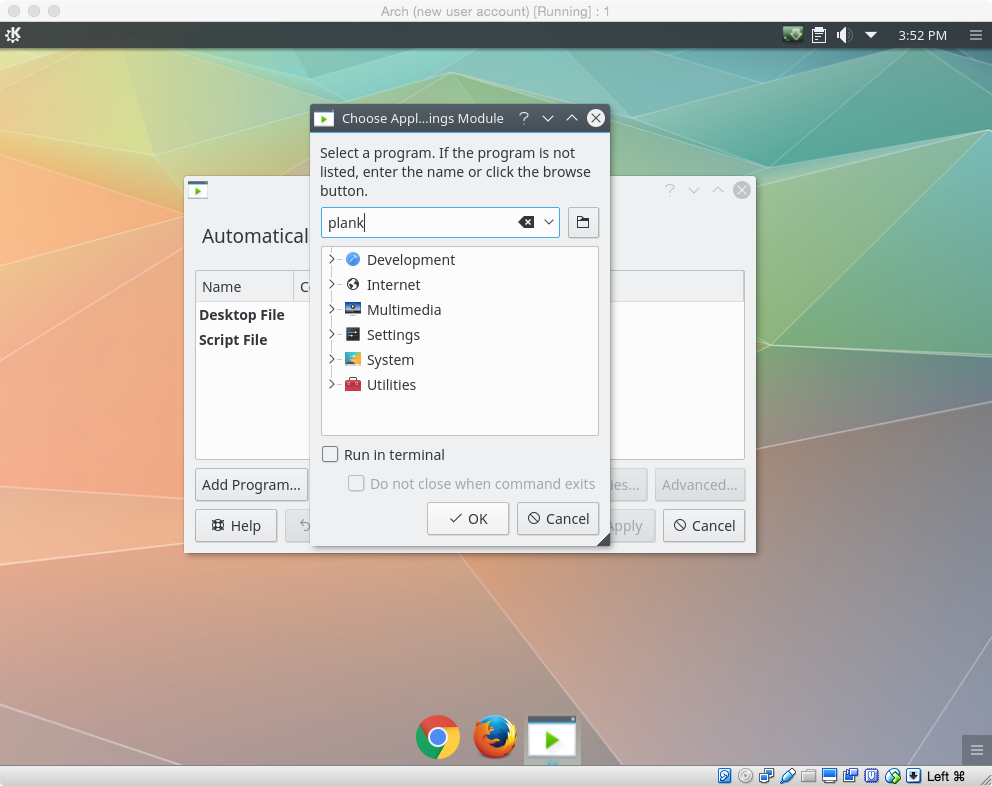 Confirm the program by pressing OK. You'll then be able to see your program added to the list. Hit OK.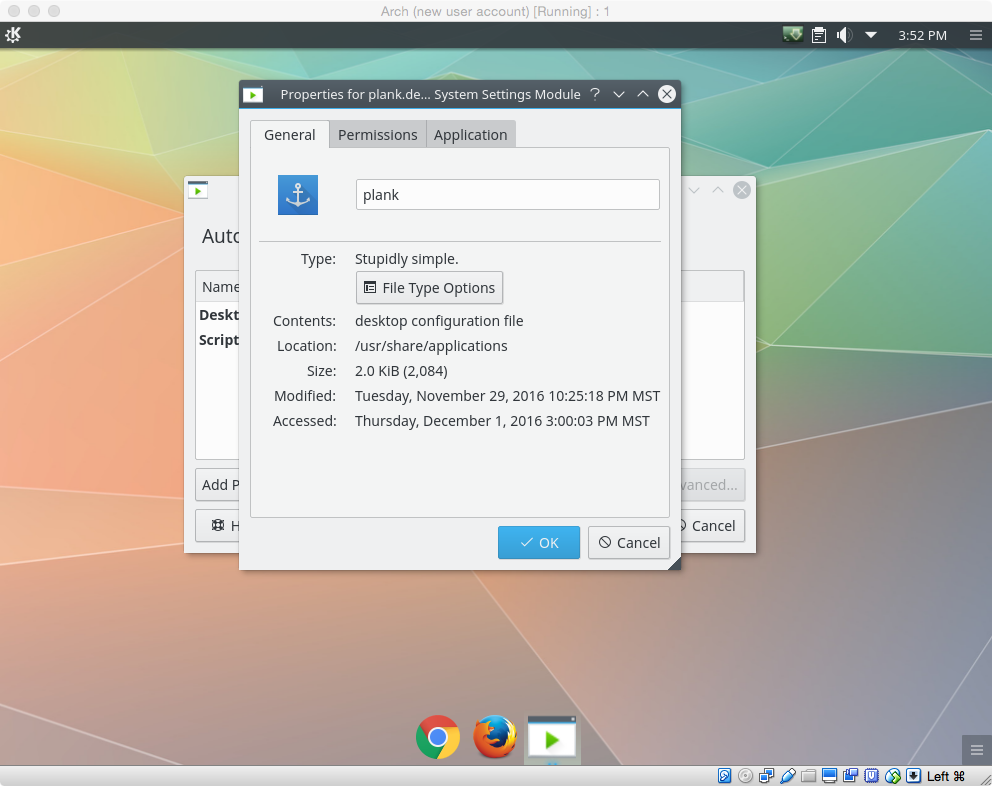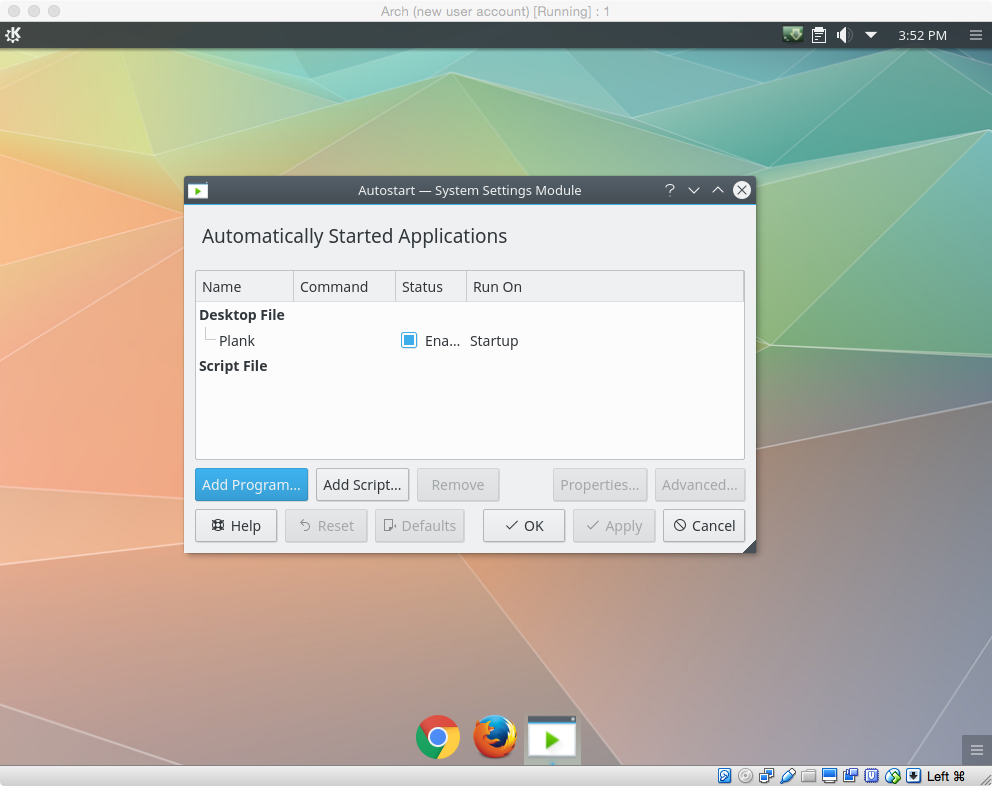 Upon restart, your program should now automatically launch along with Plasma!